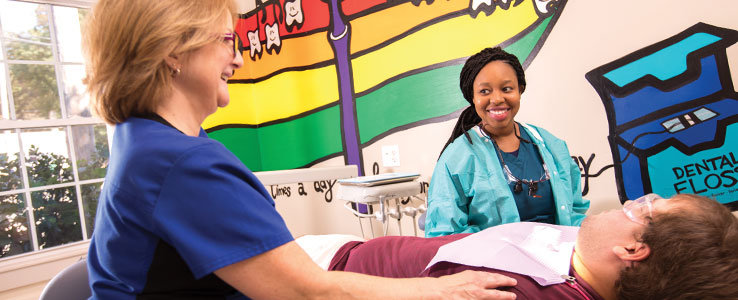 The Community Health Center is pleased to offer a wide array of dental services. Dental services are available to patients of all ages, regardless of their insurance status.
Our dental services include oral examinations, cleanings, extractions, x-rays, fillings, crowns, bridges, partials and dentures. We are a full-service dental clinic.
Dental fees vary for individuals at or below 200% of the Federal Poverty Guidelines and depend on which type of procedure or service is being rendered. Patients are seen by appointment only.
To become a patient or receive more information, please call one of our Center locations:
Giles Center
540.921.3502
Montgomery Center
540.381.0820
Radford/Pulaski Center
540.585.1310
---
New facilities are now complete at our Radford/Pulaski location!