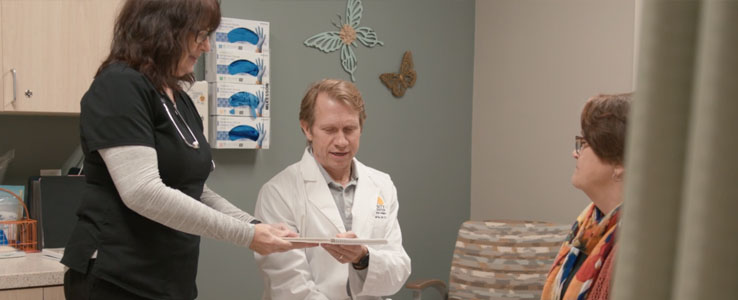 The Community Health Center of the New River Valley has a dedicated team of medical providers who offer patients of all age's comprehensive primary and preventative health care services, including:
Routine Health Exams
Sick Visits
Vaccines (Flu, Tdap, Pneumonia, etc.)
Joint Injections
Sports and Work Physicals
Health Education (Weight Management, Diabetes, Nutrition, etc.)
Access to Prescription Medications
Women's Health Program
To become a patient or receive more information, please call one of our Center locations:
Giles Center
540.921.3502
Montgomery Center
540.381.0820
Radford/Pulaski Center
540.585.1310
---
We provide a 24-hour, after-hour messaging service for our patients.
804.729.5122
In the event that you are experiencing urgent but non-life threatening symptoms you may reach a provider after normal operating hours (8am-5pm). Examples of urgent but non-life threatening symptoms include: rash or hives, low grade fever, and urinary tract infections.
Medication refills and scheduling questions should be addressed during normal operating hours (8am-5pm).