Telehealth is using the phone, computer, or tablet to consult with a licensed clinical professional about behavioral health or medical issues that are of concern to you.
We're here if you need us
Telehealth helps you save time, travel, and limit exposure while you get the benefits of quality care from local providers you know.
If you have a condition that requires you to visit our office physically, we offer three locations to serve you and are seeing patients every day.
Click here to apply to become a patient.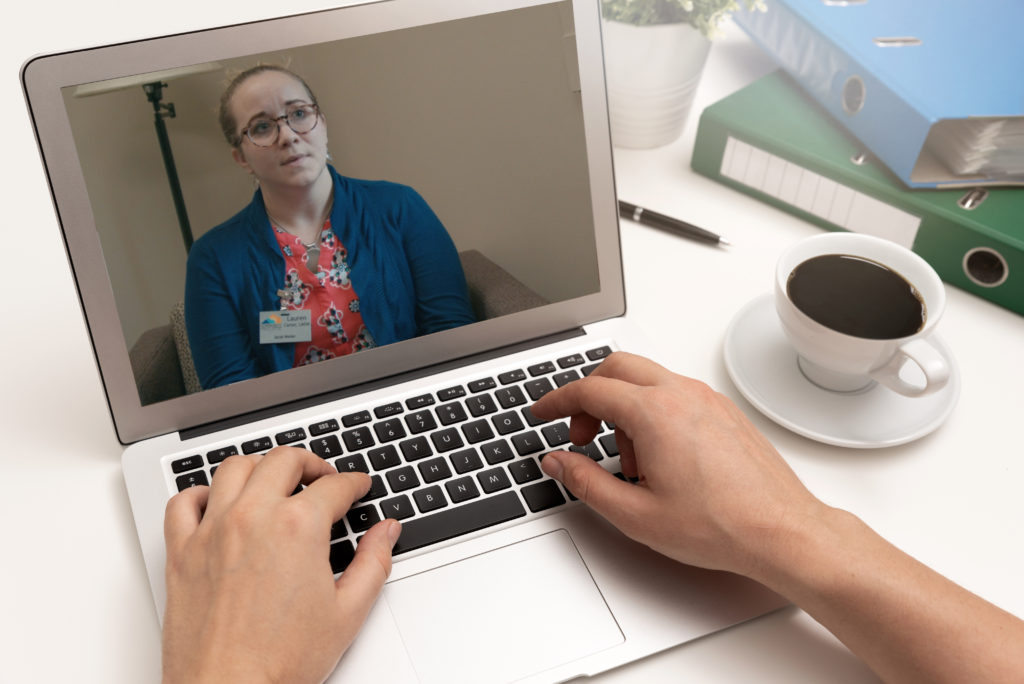 The quality care you expect from the CHC, in the comfort of your home.
Telehealth makes getting the care you need easier.
Telehealth is an excellent option to address many health conditions. You get access to our outstanding local providers with the convenience of staying at your home. Some other benefits include:
No transportation cost, time or inconvenience
No need to take off from work. Often sessions can be worked into lunch or breaks
Eliminate child or elder care worries
Less time waiting, more time getting the care you need
Behavioral health services
Through telehealth, you can work directly with a counselor on things that are important to you! Frequently, patients find it helpful to talk to their counselors about:
Increased anxiety related to current health crisis
Frustration related to change in routine and structure
Depression and moodiness
Difficulty sleeping & over-eating
Grief and sadness
Substance abuse recovery
Relationship challenges
Parenting
And so much more!
Medical care
Many conditions can be effectively diagnosed through telemedicine. During televisits, medical providers perform virtual check-ins to discuss your conditions, concerns, answer questions, prescribe your medications and ensure your needs are met.
Dental consultation
While the application for dental services is more limited, we can often diagnose issues and help you determine if your dental problem is an emergency and ways you can address pain until you can see a dentist.